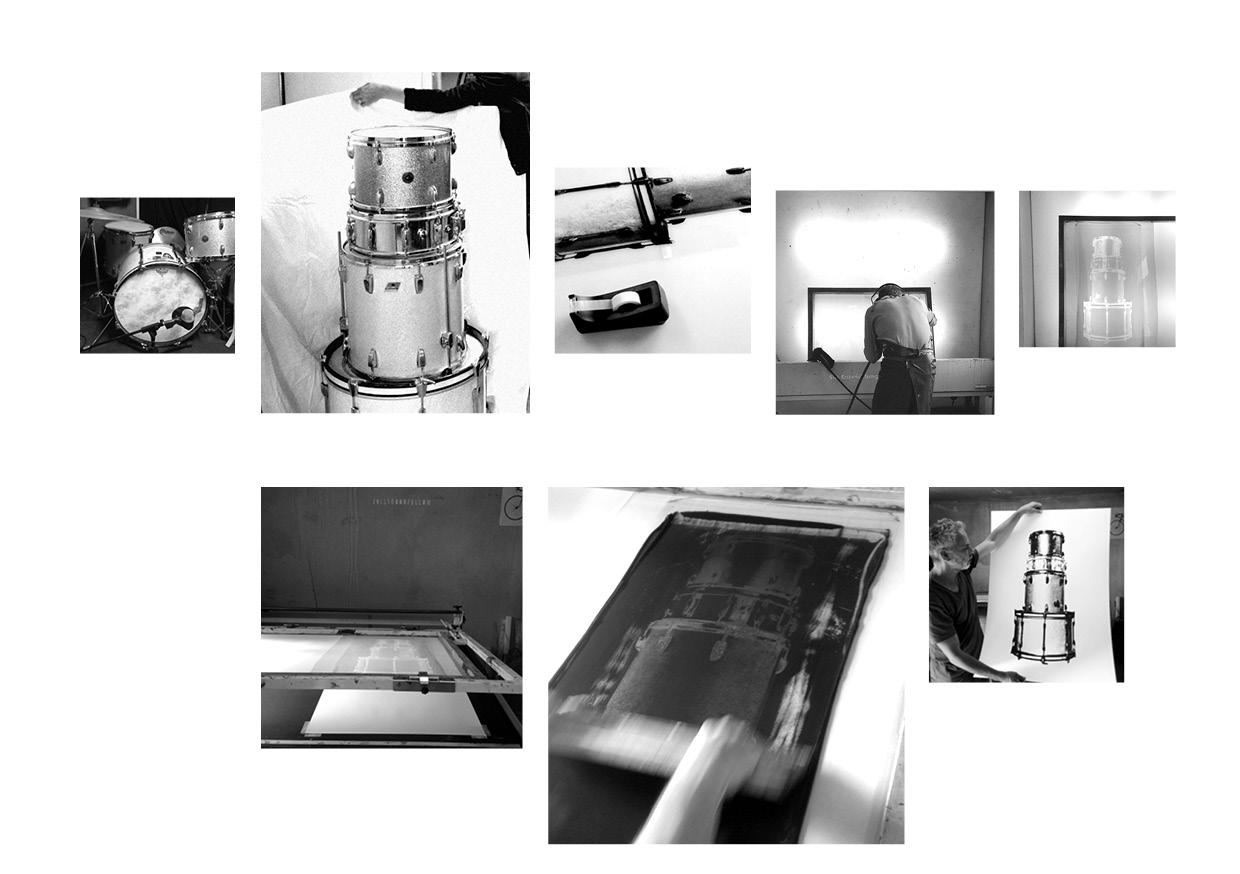 We have thought about printing drums for a long time. In the beginning the idea was to make a print of a drum kit set up ready to play. And we were looking for a drummer with the right attitude and the perfect drums. But after a while we just took our own drums and started to try out. For us the best way was to put them in a pile and we were really exited!
After some calls we got access to a rehearsal hall with a huge collection of vintage drums. We looked and picked drums from the shelves like kids in a toy store. But then we fell in love with this little kit standing by the entrance.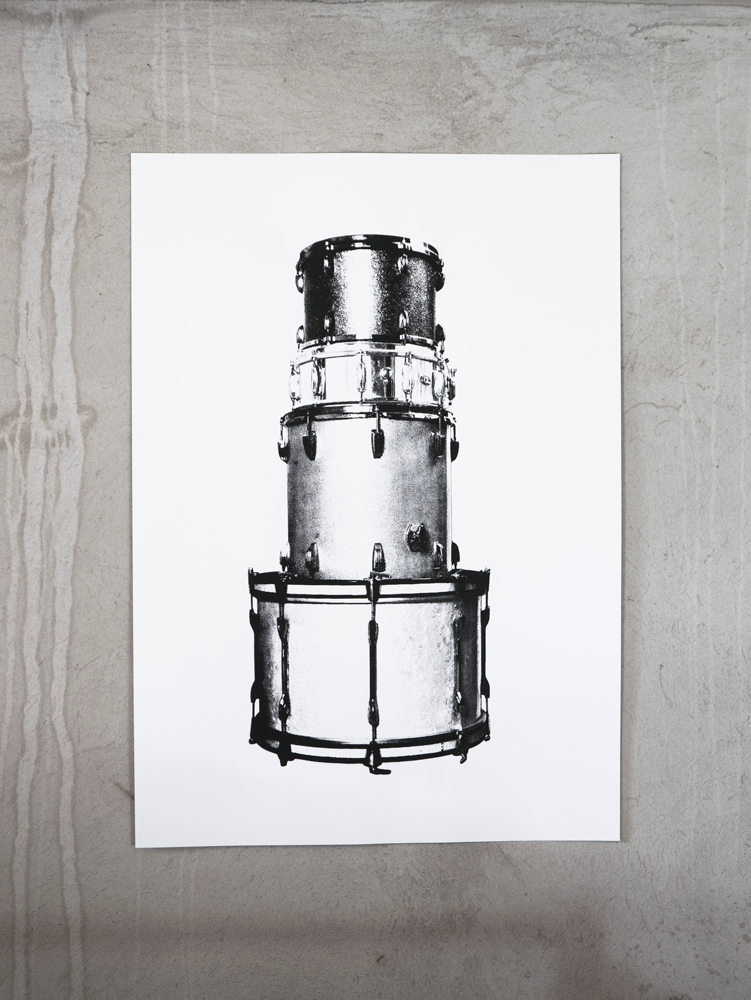 A tower of vintage drums in a variety of brands (which you can see on the drum lugs if you are a drum nerd like us).