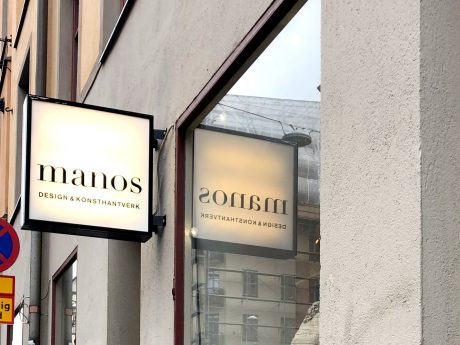 During the Stockholm Design Week 2019 we had an exhibition with hand-dyed fabrics/sound absorbers and paper craft at manos, our absolute favorit store/workshop in Stockholm run by ceramic designer, Karin Eriksson.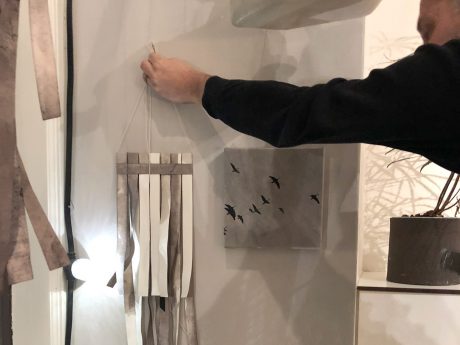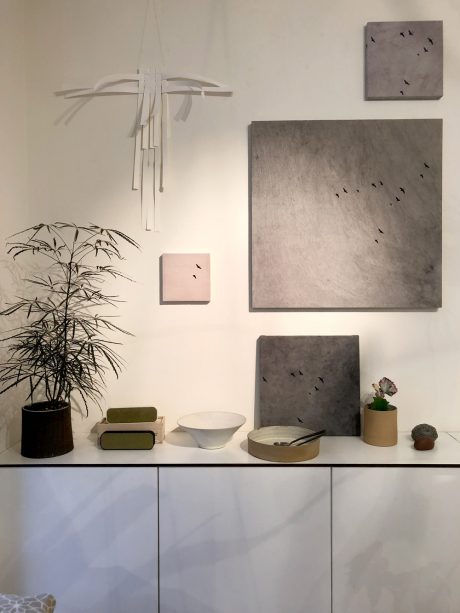 We have long thought about textiles in interior design, they have a great ability to soften and to dampen sound. In our home we like to have as much light as possible, so we skip curtains, instead we choose to hang the fabric on the wall.  Some years ago we started to experiment with natural dyeing, now we have combined it with screen printing. The theme for the first collection of textile prints is birds. The motif is based on our print "Flying V" but this time the flock is printed spontaneously over the textile, as the title of the exhibition hints. This makes all the prints unique.
The fabrics are dyed with: wine, acorn, black bean and hollyhock.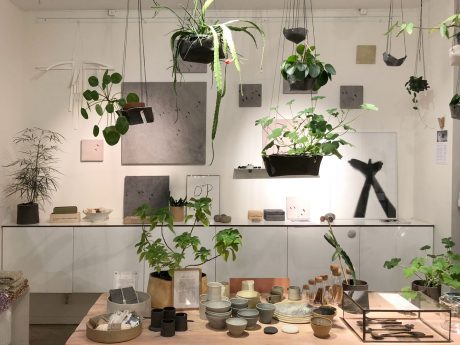 All the ceramics are made by Karin Eriksson, the potter with green fingers ; )