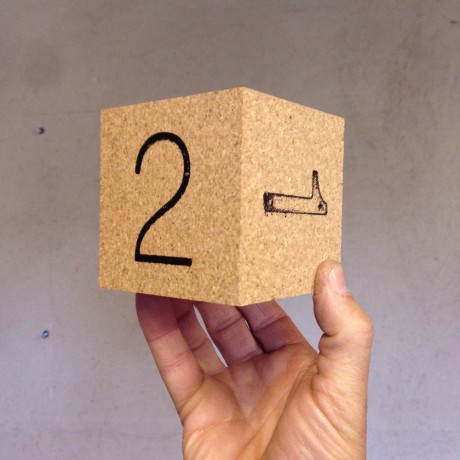 We have worked with street numbers for a long time. We have spent weeks and documented street numbers in the Nordic capitals for our wall calendar urbnCal. Now we have selected some favorites and made a perpetual calender in cork that can live for a long time.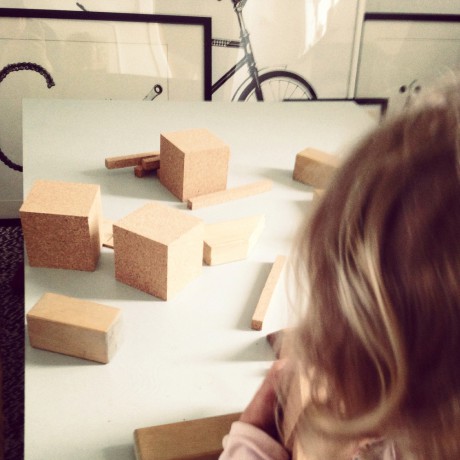 The first step was to find a good supplier of cork that could make solid cubes for us. To our suprise we found one in a nereby town. Then we checked the durability with the kids help 😉
After some planning it is time to screen print one side at the time with the right number on the right side…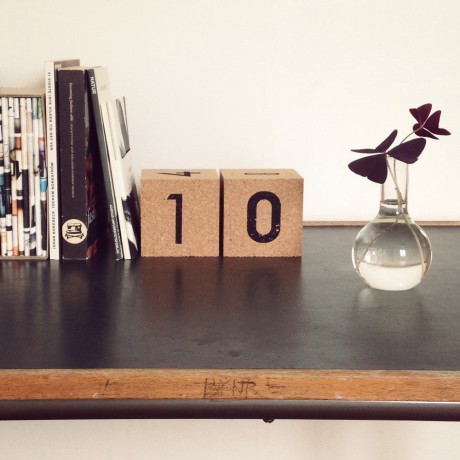 And here it is! The Urban Cube Calendar in cork!
The Calendar was shown for the first time at northmodern Copenhagen in August 2015. Now it is available in our Jollygood Shop.