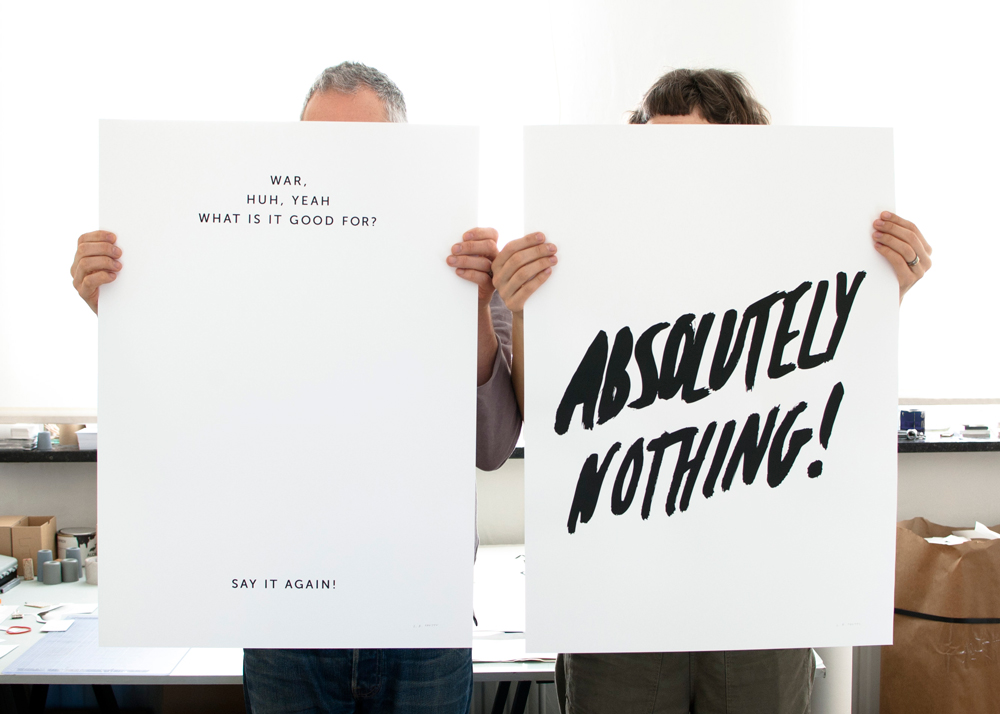 We couldn't said it better ourselves, so we borrowed the words of Edwin Starr (or Norman Whitfield and Barrett Strong who wrote the song "War"). We started to screen print it as black text on white paper (of course). We felt that it was someone else who said it, someone with a stronger voice than we have. So we did a calmer version – for us who don't feel comfortable with shouting. We think the message gets through also in the more modest version. It was the first time we printed with white ink on grey paper and we think it turned out very well. The colours give us a nice old-office vibe. Maybe we will do more with that combination!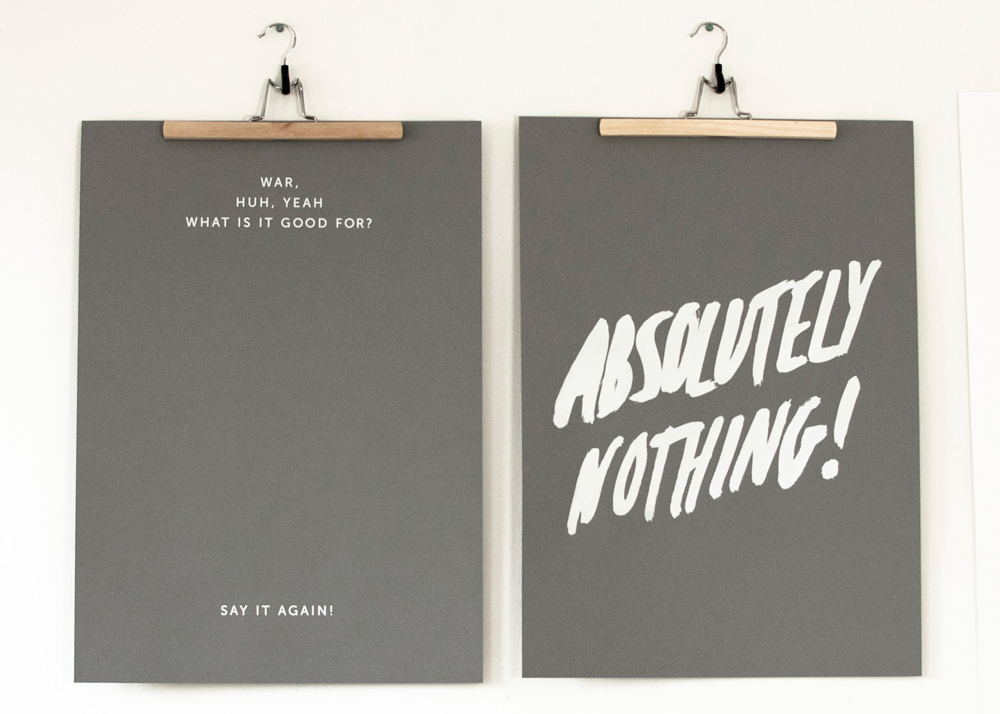 The posters also work one by one. The first poster leaves an empty space after the question which you can interpret as "absolutely nothing". And if you want – poster number 2 can hang by itself an be an answer to a completely different (imagined) question.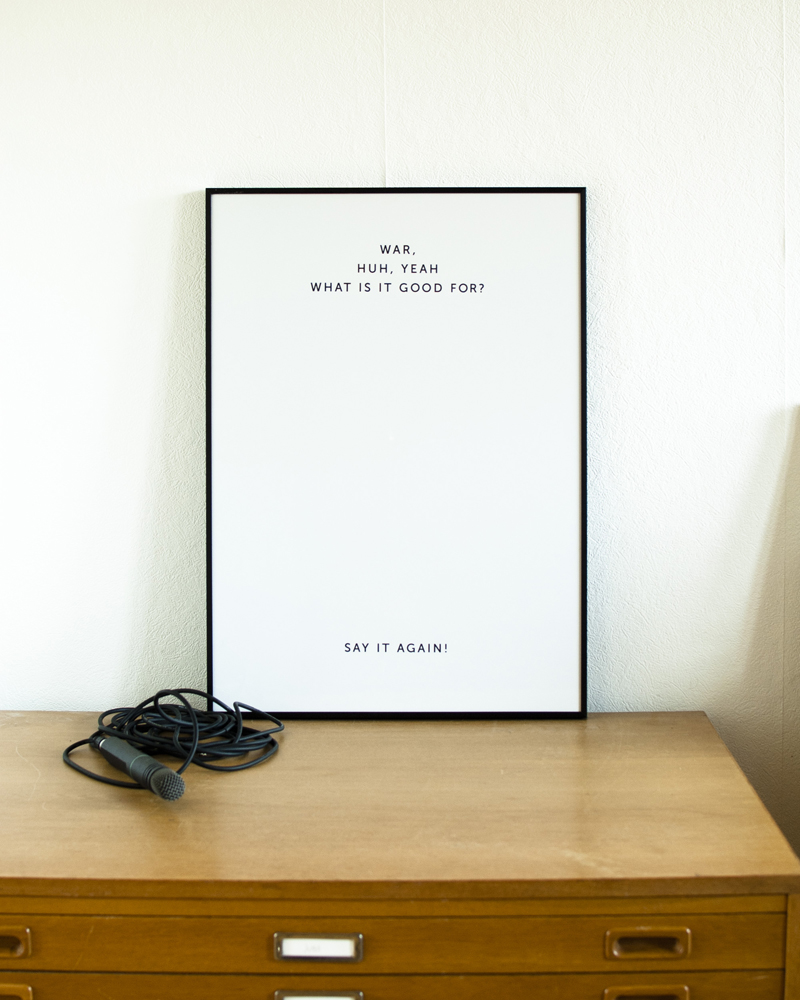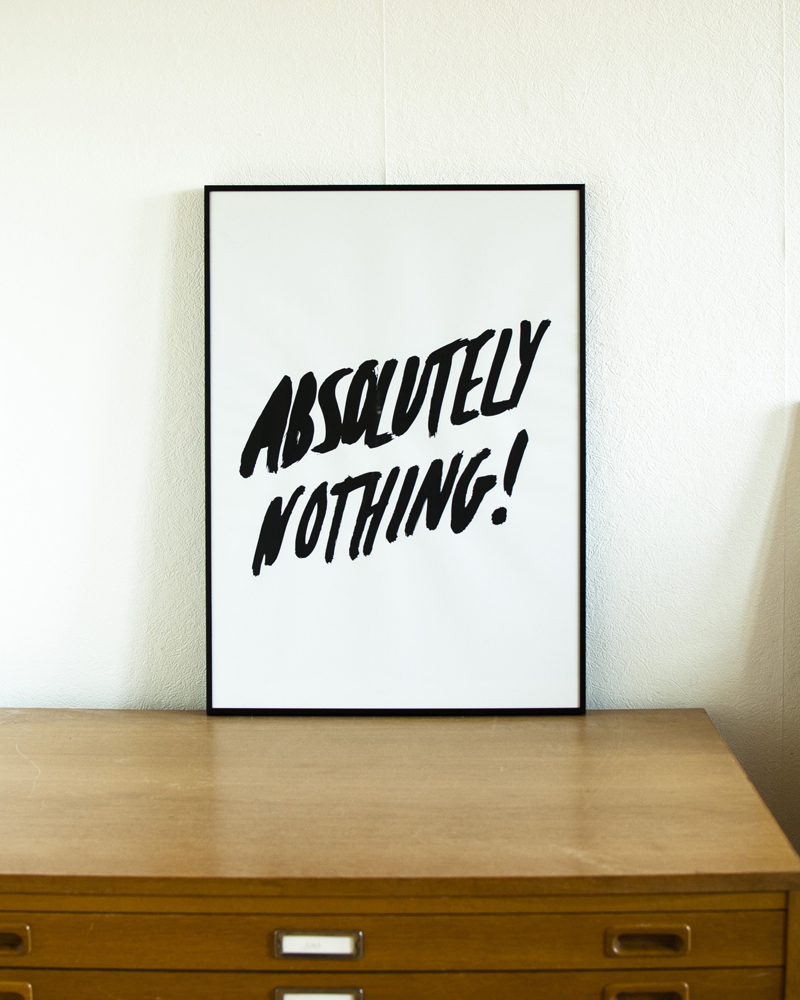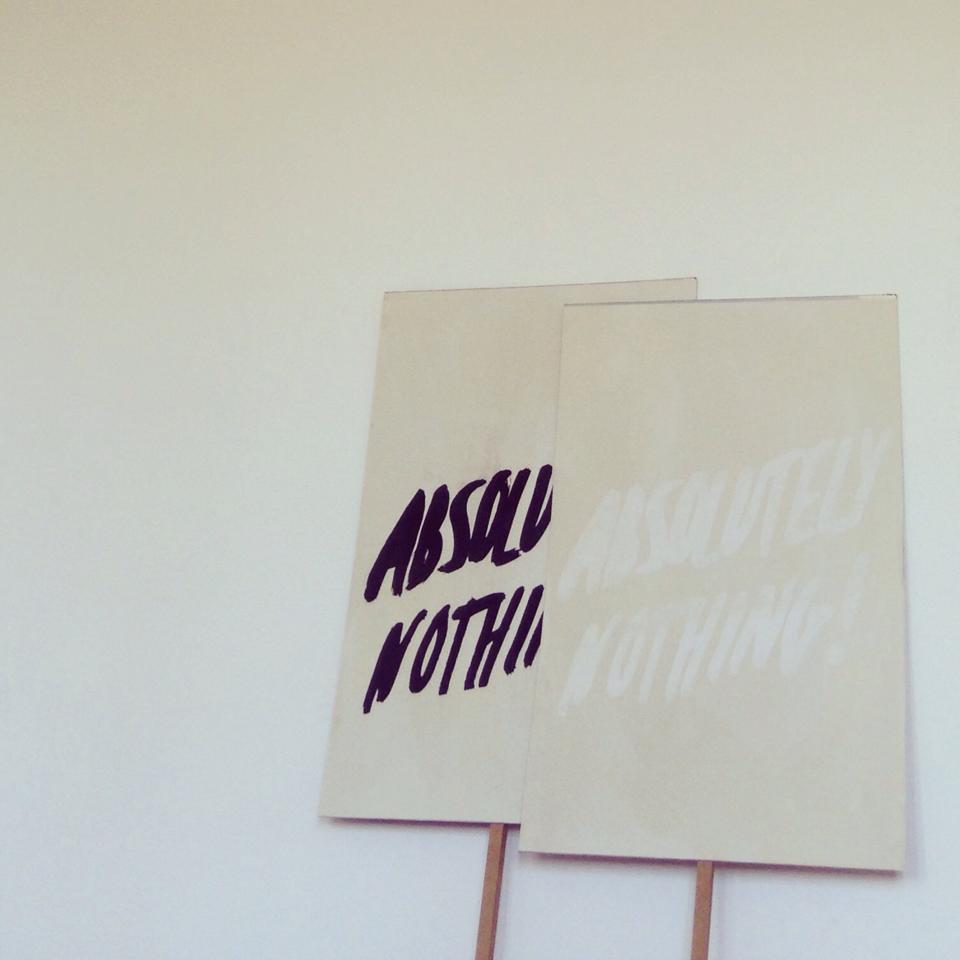 And since we came to think of peace demonstrations, we made these two. Maybe we'll go out on the streets with an old tape recorder with Edvin Starr singing out the message, if our patience runs out.
Peace!