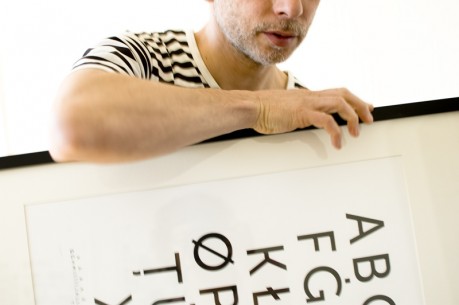 For us it has been a lot of numbers in recent years, so now it's time for some characters.
The inspiration for this print comes from our new hometown Malmö (in the southern part of Sweden). A city where about 50% of the population has other native languages than Swedish. The ABÇ-plansch, an extended abc-poster, is our way of celebrating the great variety of expressions and a chance for us to enjoy exiting graphic shapes.
The selection is based on form and we have focused on the Latin alphabet and languages found in Europe. After some research we had an overwhelming amount of characters, to get the abc-feeling we kept 26 at a large size and placed the rest in three lines at the bottom of the print.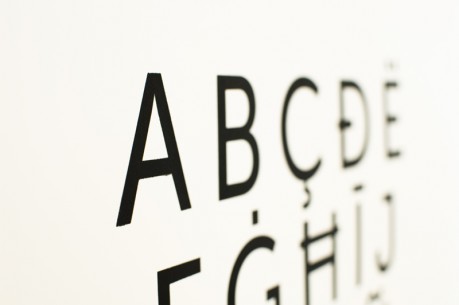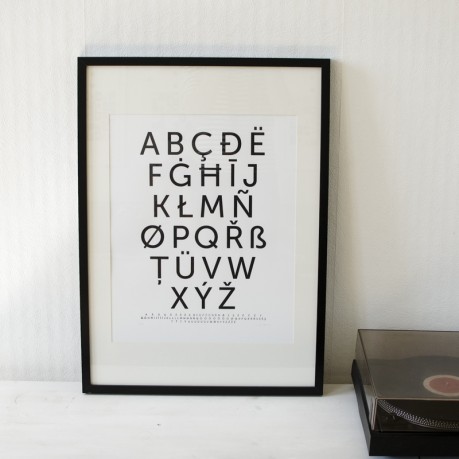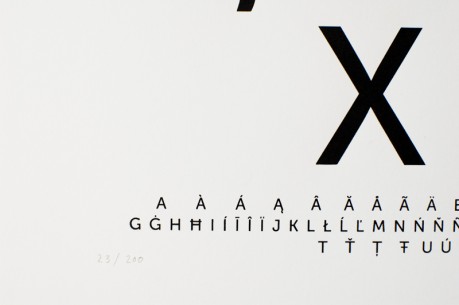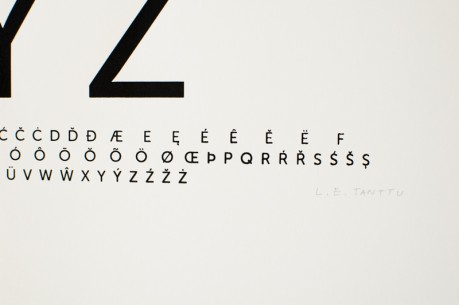 We think this print fits in a kids room (since today's gifted kids already know how to read before they start kindergarten 😉 or to anyone who enjoy a graphic look.
Paper: Munken Pure 240g
Edition: Numbered 200
Print: Screen printed by hand
Typeface: Museo Sans
Design: L. E. Tanttu – jollygoodfellow, Sweden
Available at Supermarket and Nordic Design Collective.